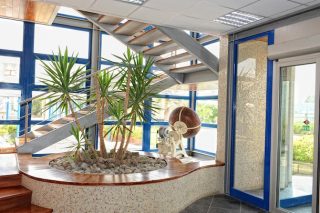 INDACO SpAis an Italian leading company in the field of confectionery production. The Company was founded in 1999 and started up in 2000 by the Cola family, owners of Amarischia SpA, a manufacturing company of liquers and fine quality sweets since 1969. INDACO. manufacturing plant, located in Caivano (NAPLES), was founded in 1979 by ALIVAR, a state-owned company which was at that time the first food Italian group with its own brands Motta, Alemagna, Pavesi and Pai and many others.In th In this plant the famous Charms, Sanagola and Peppermint candies were born. They were the first "impulse candies in the Italian market. In all these years INDACO SpAhas made huge investments and now in the plant of Caivano the following production lines are available: chewing gums, hard boiled candies, gummy candies, jellies, products coated with chocolate, flavored drops. Most of such productions are today sugarfree and / or with the addition of vitamins, minerals and herbal extracts thanks to the Ministry authorization for "dietary" productions. 
La INDACO SpAknow-how is highly appreciated by food, confectionery and pharmaceutical industries for OEM and private label projects. Flexibility, Quality and Innovation are nowadays INDACO's critical success factors.
 COMPANY MISSION
To realize and distribute products that meet the needs and expectations of modern consumers, sensitive to issues of food quality and food safety.
To develop every day the know-how to be competitive in the confectionery industry and continue to be a benchmark for corporate partners as wells as for end consumers.
To Implement a quality system based on the value of a total quality.